Secrets of the Quick-Stop
---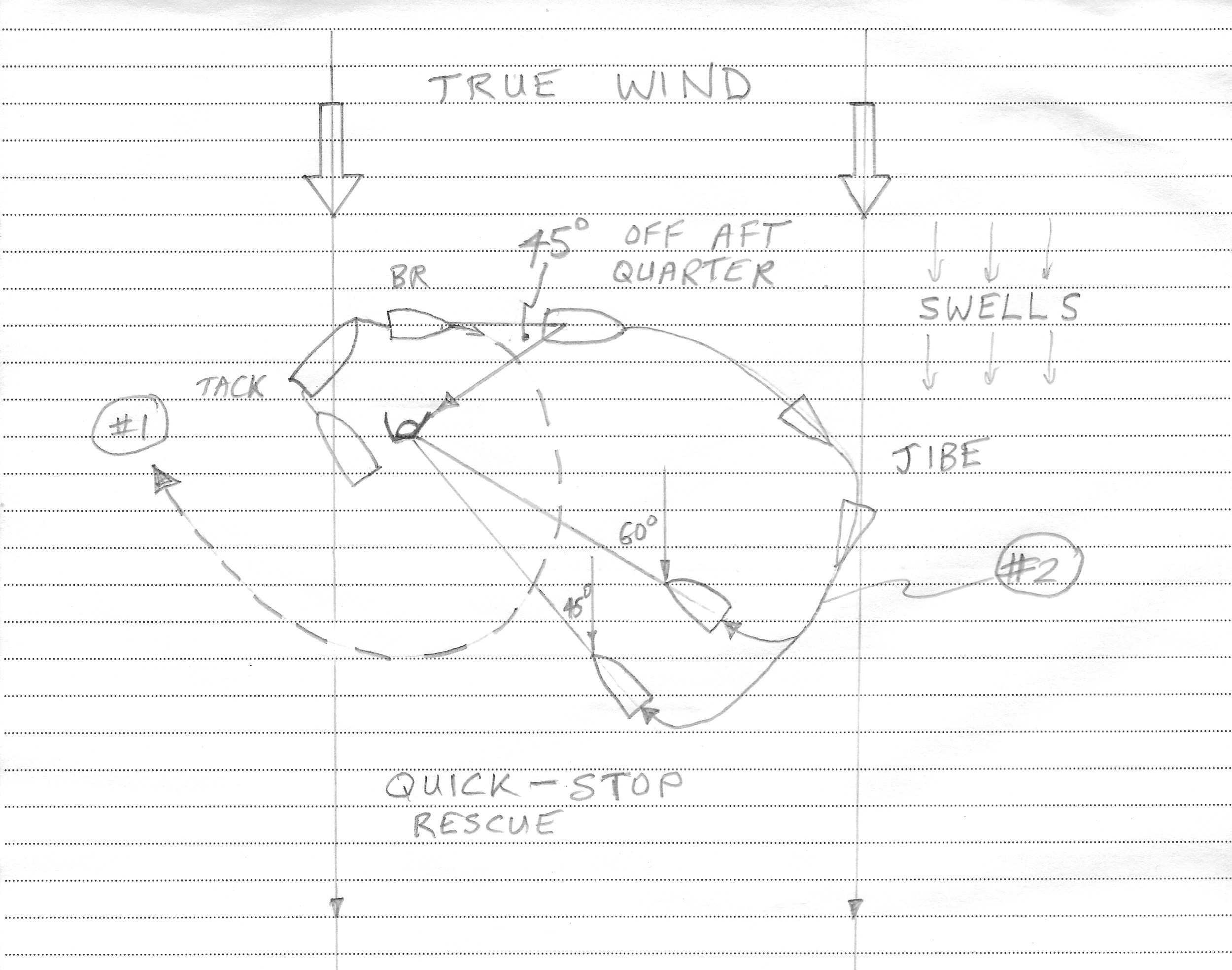 QUICK-STOP INSTRUCTIONS
If you follow the book instructions, you may end up on track #1, far from the victim. The instructions are to basically make a circle to pick the person up. Specifically:
1) Tack immediately, keep the jib backwinded, as if you are heaving-to (don't tack the jib, leave it on the wrong side)
2) Go on a beam reach
3) Then turn downwind on a broad reach.
4) Then jibe
5) Then turn upwind on to a close reach to glide toward the victim
6) Luff the sail and stop by crew overboard.

SECRET OF THE QUICK-STOP
We want to be on track #2 to get to the glide point previously described on the overboard page
The secret is in step 2. How long do you stay on a beam reach? STAY ON A BEAM REACH UNTIL THE VICTIM IS 45° OFF THE AFT QUARTER! This puts you in the right place to head downwind, jibe, then turn upwind to a close reach and pick them up. That's it. That's the secret. Let me know how it works.